Master of Business Administration (Fully Online)
JPT/BPP (NDL/340/7/0782), 06/26, (MQA/PA14532)

Total Tuition Fee
RM 16,500.00

Duration of Study
Full time: Min. 1 year Part time: Min. 2 years

Intake Period
JANUARY / MAY / JULY / OCTOBER
Introduction
The flexibility offered by this fully online MBA allows you to pace your education without sacrificing your important commitments. You will be able to collaborate with fellow students from across the world; enabling sharing of new ideas in business while building a network of opportunities. 
This MBA is designed to enable to you to develop a working knowledge of advanced management theories, policies and practices in the wider economy and business environment. You will develop the ability to identify and diagnose business problems accurately and effectively through data analysis and the selection of appropriate strategies and courses of action at the functional, business, and corporate levels. You will be required to produce a project paper on current management issues.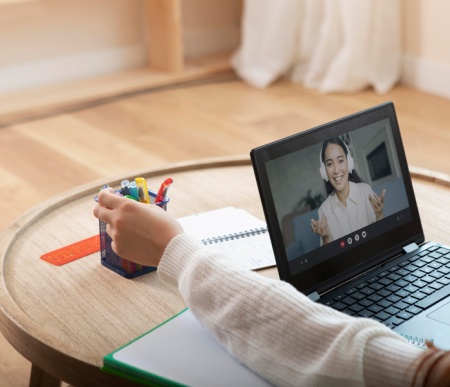 Master of Business Administration (Fully Online)
Entry Requirements
Bachelor's degree or its equivalent of any discipline recognized by the government of the country in which the award is given.
Minimum CGPA of 2.75 of 4.00 or its equivalent as accepted by Nilai University Senate.
CGPA more than 2.50 out of 4.00 but less than 2.75 can be accepted for entry subject to internal assessment (e.g., tests, interview, or portfolio).
If CGPA is less than 2.50 out of 4.00 or its equivalent, then applicants must have at least 5 years' working experience.
Minimum English Requirement
English requirement (IELTS / TOEFL) is exempted for students:
Who are from a country where English is the major medium of communication (eg. US, UK, Australia, New Zealand).
Whose entry qualification is from an institution that uses English as a medium of instruction.
Who have completed a tertiary programme in a Malaysian institution of higher education that uses English as a medium of instruction and wish to pursue a higher-level tertiary programme.
International students could proceed to the MBA programmes if they are from the exempted categories (native English speaker or from an institution that uses English as a medium of instruction.
Programme Module
CORE COURSES
OBA4401 Financial Management
OBM4406 Research Methodology
OBM4408 Managing Change and Innovation
OBM4401 Organizational Management
OBM4419 Business Analytics
OBM4407 Strategic Management
OBM4404 Managerial Economics
OBM4403 Marketing Management
OBA4408 Managerial Accounting
OBM4405 Ethics and Business Law
ELECTIVE COURSES (Choose 1 only)
OBM4403 Investments OR
OBM4402 Operations Management OR
OBM4420 Human Resource Development
PROJECT PAPER
Programme Educational Objective (PEO)
Upon completion of the programme, graduates will be able to:
PEO 1
Demonstrate mastery of theoretical and practical knowledge in business.
PEO 2
Demonstrate comprehensive managerial and entrepreneurial skills to lead effectively and responsibly in different organisations
PEO 3
Adopt and apply a broad range of digital applications and analytical techniques competently to support business functions
PEO 4
Demonstrate teamwork, interpersonal communication skills, creativity and innovation skills
PEO 5
Commit and seek learning for continuous development
Programme Learning Outcomes (PLO)
Upon completion of the programme, graduates will be able to:
PLO 1
Evaluate theories and concepts in business
PLO 2
Resolve complex problems by providing recommendations to business organisations
PLO 3
Organise complex tasks/operations ethically and flexibly within business organisations
PLO 4
Demonstrate effective and cogent written and oral communication and collaborative skills with diverse stakeholders
PLO 5
Demonstrate relevant digital skills for research/work/study
PLO 6
Interpret numerical, qualitative and graphical data to support decision-making and problem-solving in work/study
PLO 7
Display leadership skills and responsibility in managing business organisations
PLO 8
Display continuous self- improvement for academic and career development
PLO 9
Display entrepreneurship skills in resolving business problems
Career Prospects
Middle to Senior Management Level in any Industry
Scholarship
Nilai University offers scholarships for students from various backgrounds, with the goal of helping students grow to be well-rounded and ambitious individuals and allowing them to reach their goals through quality education. We achieve this by combining academic excellence with a growth mindset for life-long learning.