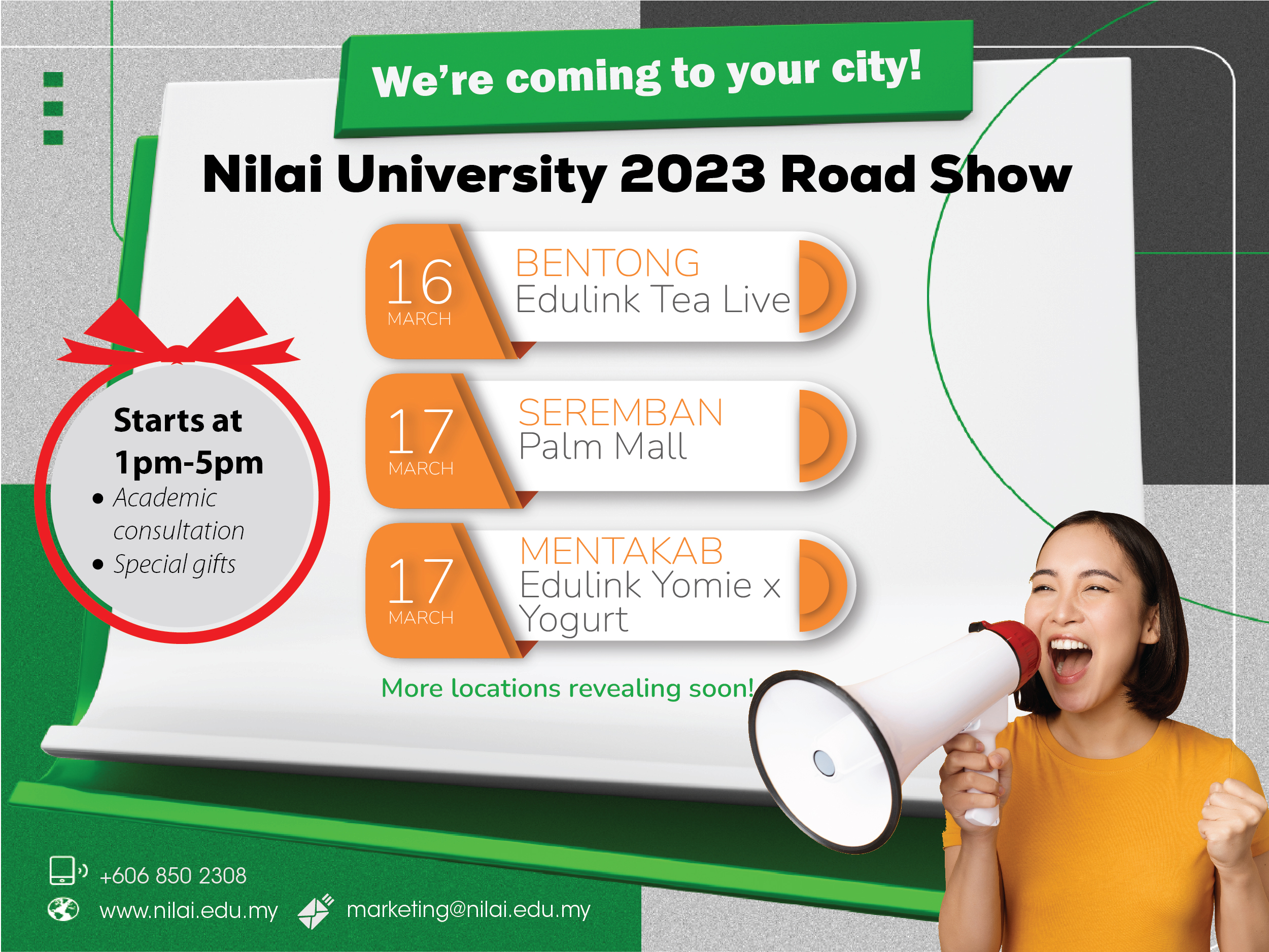 Attention all students, get ready to embark on your educational journey with our Road Show event!
Starting with Bentong, Seremban and Mentakab, join us as we travel across the country and share with you exciting educational opportunities here at Nilai University. Get assistance from our counsellors in choosing your major, sponsorship programs, and more!
Stay tuned for more locations revealing soon. Mark your calendar and see you at our road show!
Find us at:
Edulink Tea Live, Bentong (1PM-5PM 16/3/2023)
Palm Mall, Seremban (1PM-5PM 17/3/2023)
Edulink Yomie x Yogurt, Mentakab (1PM-5PM 17/3/2023)