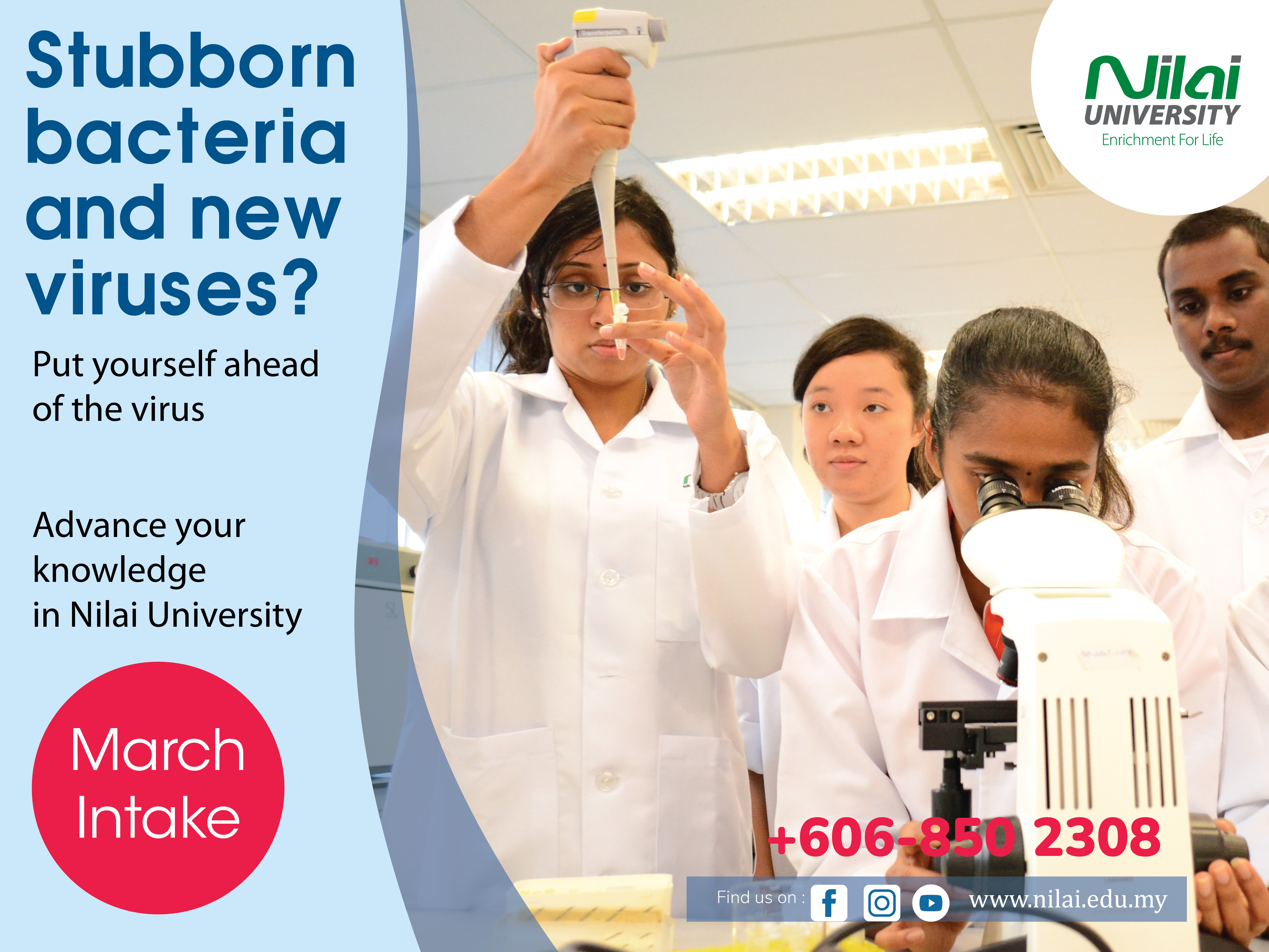 Want to be a part of the gamechangers?
Join our Biotechnology program and be a part of the revolution in health care, agriculture, environment and more. Offering holistic Diploma, Bachelor, and Postgraduate programmes, the future is definitely bright with Nilai University!
Let our experts help in planning your academic path, just reach out to us at 06-850 2308.