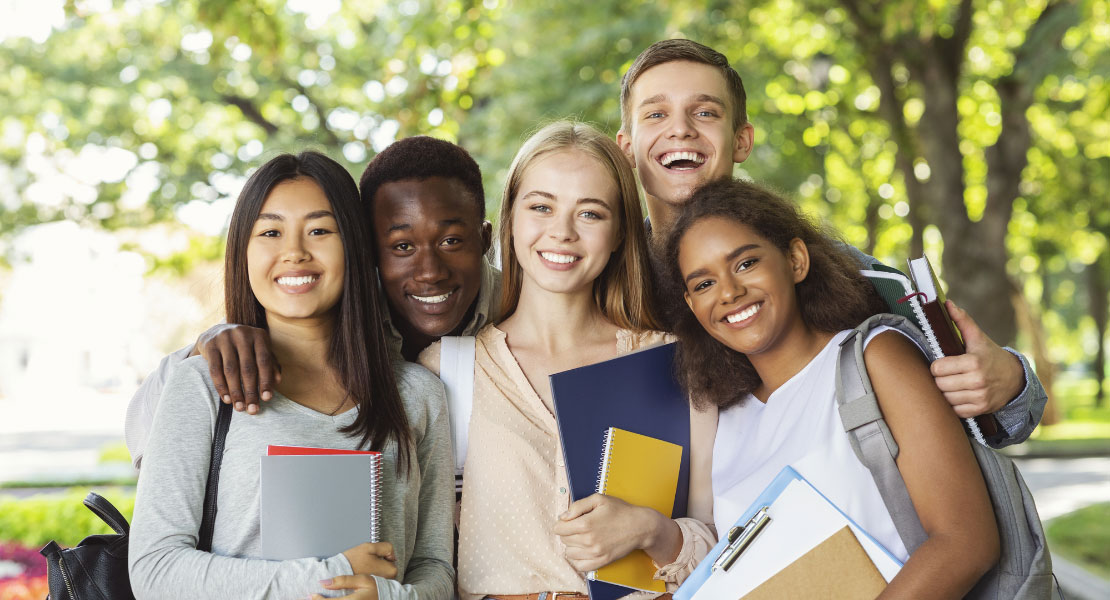 International Students Application Procedure
Step 1: Application procedure
Submit your application 3 months before the intake you intend to enroll in.
This is to help us facilitate the visa application for your student visa.
Step 2: Complete and Submit the Necessary Documents
A completed Application Form.
A completed Accommodation Form.
TWO (2) sets of photocopy of your Passport with a minimum validity of 2 years (Personal particulars and all pages).
Copy of your Secondary or Secondary Vocational School results & Graduation Certificate (including translated copies in English if the original documents are NOT in English)
8 most recent passport-sized photographs (white background only) measuring 3.5 cm x 4.5 cm. The size of the photograph MUST be exact.
A completed Health Declaration Form.
Original copy of No Objection Certificate (NOC) or Eligibility Letter (LOC)(for countries such as Iran, Sudan and Oman).
Original copy of Affidavit for the name / date of birth (DOB) (if name indicate in academic results/ or any other documents are different from the name in the passport).
Payable to Nilai University:
For more information, log on to www.educationmalaysia.gov.my/how-to-apply/new-students.html/
Campus
Payee Name
Bank Details
Nilai University
No 1, Persiaran Universiti
Putra Nilai,
71800 Negeri Sembilan
MALAYSIA
Nilai Education Sdn Bhd
RHB Bank Berhad
Account No:
2050-5110-000-979

Bank Address:
PT7460 & PT7461 Jalan BBN 1/1A
Putra Point Bandar Baru Nilai
71800 Nilai, Negeri Sembilan
MALAYSIA

Swift Code: RHBBMYKL
Programme Application Fee: RM700
Visa Application Fee: RM1060
Health Screening Fee: RM250 (one-time payment)
Student Insurance: RM400 (to be paid once every year)
Student Pass Fee: RM60 – RM110 / year (depending on country)
I-kad: RM50
e-VAL: RM159 (one-time payment)
You may pay the fees in the form of a bank draft/ telegraph transfer/ any other methods available in your country to our account as follows:-
Step 3: Send all the documents & Payment Details
Send all the documents and the details of payment (receipt of payment/ telegraphic transfer) to:
Fax: (+6) 06 8501266 or email to

[email protected]

; or
Address: Nilai University (International Marketing) - No 1, Persiaran Universiti, Putra Nilai, 71800 Negeri Sembilan, MALAYSIA.
NOTE: Upon receipt of the above, we will process your application. Within TWO (2) weeks, you will receive an email from Nilai University containing the following documents:
The Letter of Offer:
Information of your programme that you have applied for, intake date & admission/registration information will all be included in the letter.
Confirmation of Acceptance:
To be signed and returned to the University to acknowledge your acceptance of the offer and of the terms & conditions stated.
Information Pack:
Rules & regulations of the University.
Pro Forma Invoice
Receipt:
A receipt of your initial payments will be included. Please contact us immediately if you do not receive a receipt with the pack.
Step 4: Visa Submission Process
Your student Visa Approval Letter will be subsequently processed – including submission to the Ministry of Higher Education and the Immigration Department via the Education Malaysia Global Services (EMGS). Successful applicants will receive the Visa Approval Letter within SIX to EIGHT weeks.
Students are required to apply for a Single-Entry Visa and endorse the Visa Approval Letter received at the nearest Malaysian Embassy/ Consulate/ High Commission before proceeding to travel to Malaysia or risk deportation.
Step 5: First Payment to the University
You are required to make the FULL payment as stated in your Pro Forma invoice included with your Letter of Offer before your arrival to Malaysia. Payments can be made via the Telegraphic Transfer.
Your original Visa Approval Letter (once received by the University) will be email to you once we have confirmation of your payment.
Step 6: Prepare to move and arrival to Malaysia
With the Visa Approval Letter, you may endorse a Single Entry Visa onto your passport at the Malaysian Embassy/Consulate in your country. Please bring along your Offer Letter, the Visa Approval Letter and your passport when you do your visa endorsement. When this is done, you're all set to fly!
Please do not change your passport once you have received the Visa Approval Letter (VAL) from Immigration Department of Malaysia to avoid unforeseen circumstances.
---
You must then inform Nilai University's International Office of your flight details FIVE (5) working days before your date of departure. Representatives from Nilai University will greet you at the Kuala Lumpur International Airport (KLIA).
Students will only be allowed entry (by the Malaysian Immigration) into Malaysia in the presence of a Nilai University representative.
---
Send your flight details to:

[email protected]

; or Fax to (+6)06 8501266 (Attention to Ms.Chin)
If there are changes in your flight details (other than what you have already communicated to us) OR if you are unable to locate our representative upon your arrival at the airport please call/message (+6)012 9696824 (International Office Staff).
Step 7: Multiple Entry Visa and Student Pass Application
• Post-arrival Medical Examination will be conducted within 2 working days upon your arrival.
• You will need to surrender your passport to the International Office once your medical examination is successful. Our International Office will assist you in applying to the Malaysian State Immigration for your Multiple Entry Visa and Student Pass.