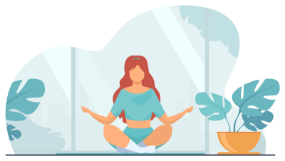 Wellbeing in all aspect of your school life
Nilai University recognizes that academic achievement is only a part of your university experience. The university community believes that a balanced school life comprises social, physical, and emotional well-being. With this, we go beyond traditional classroom learning and make sure each student is supported - be it through sports programmes that promote an active lifestyle or mental health care, we have it covered.
Health Facility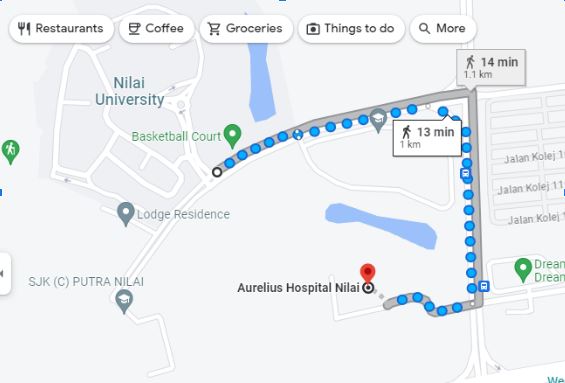 Supported with 24-hour health facility within 1km from the university, Aurelius Hospital specialises in primary, tertiary, and quaternary healthcare management and services for the community of Nilai University.
Sports & Recreation
Sporting excellence is highly encouraged! The sports wing of Department of Student Affairs (DSA) is dedicated to create a student populace that lead a balanced and healthy lifestyle. Tournaments, training sessions and facilities are prepared so you have exceptional opportunities to stay adventurous and sportive! Recreation programme is also available to enhance wellness.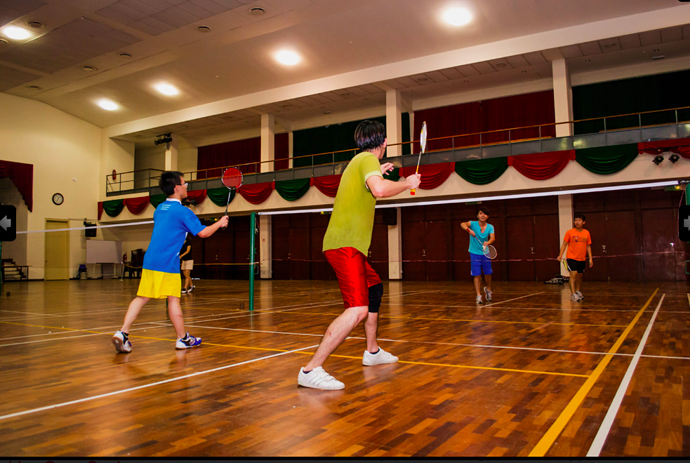 Indoor Sports Complex
The President hall is a purpose-built sports complex that houses a fully-equipped gymnasium and indoor courts. The hall is also used for extra-curricular activities such as dance, yoga, aerobic etc classes. Besides this, it serves as a venue for the university graduation ceremony and events such as Talent Nights, Dance and Drama competitions and many more.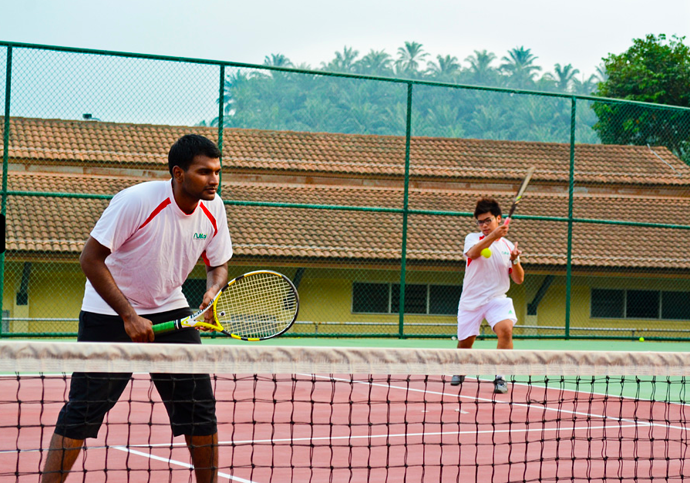 Outdoor Game Courts
There are numerous outdoor courts for tennis, badminton, volleyball, basket -ball etc spread over our 105-acre campus. There are also ample lawns for you to enjoy a game of Frisbee or any other sport you fancy. Street soccer and cricket are some of the latest additions to the list of game facilities available on campus.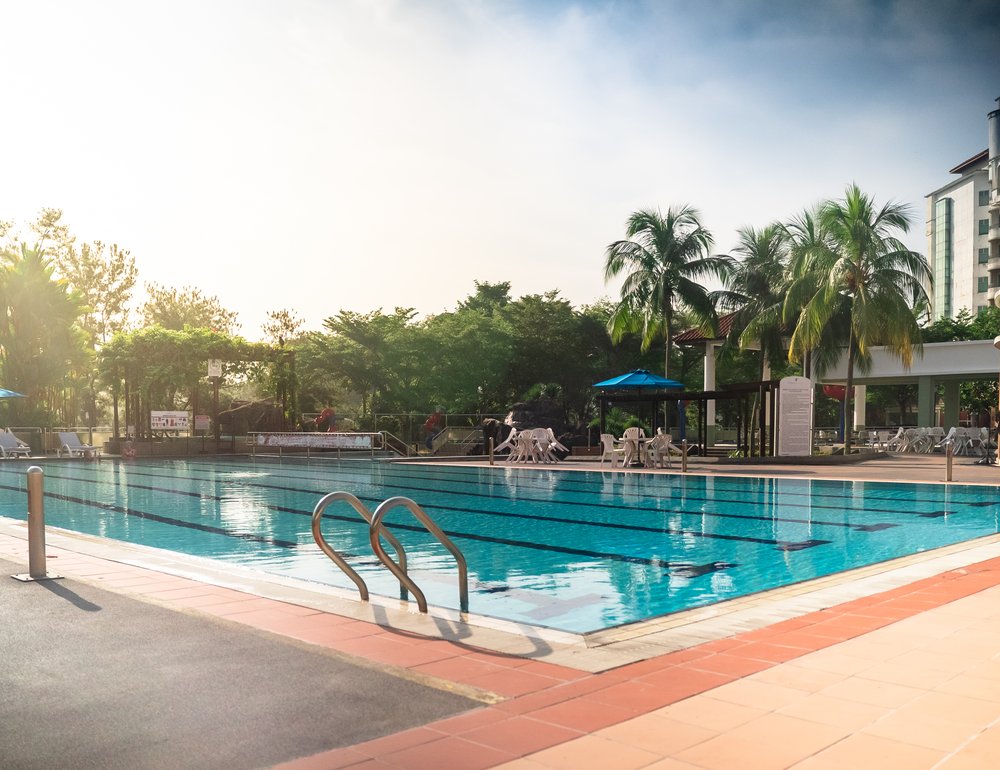 Swimming pool
Dive into a refreshing experience at our state-of-the-art swimming pool. Whether you're looking to swim laps, unwind, or participate in water-based activities, our swimming pool provides a perfect recreational space for you to stay fit and have fun.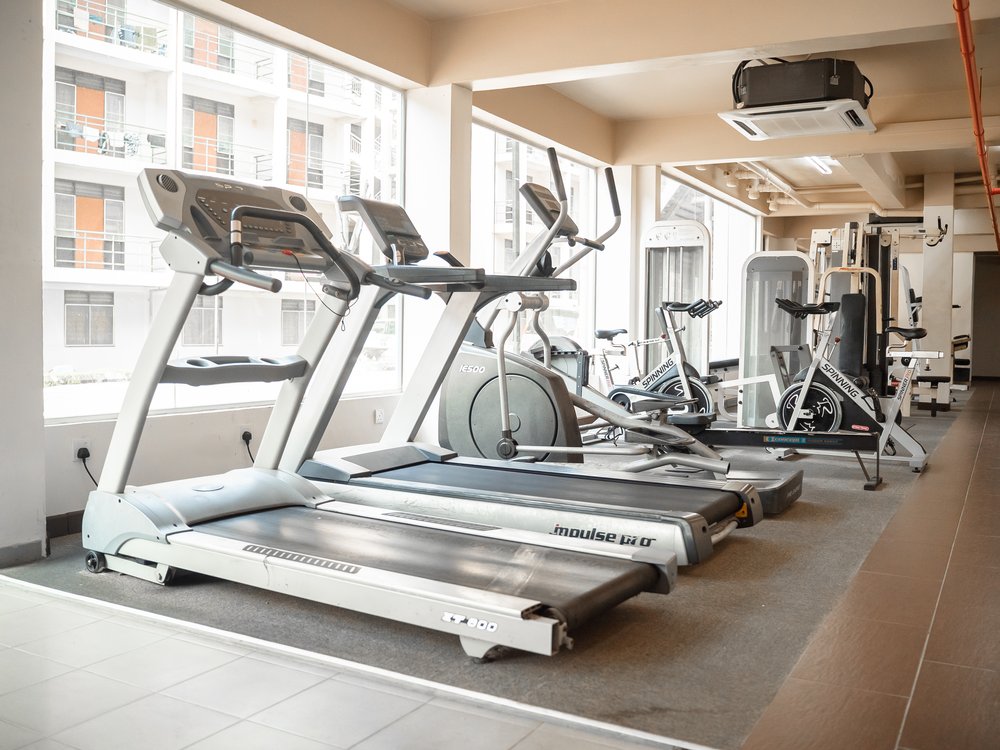 Indoor gym
Stay fit and active at our indoor gym, equipped with modern fitness equipment. Whether you're into cardio exercises, weightlifting, or group fitness classes, our gym provides a comfortable and motivating space to achieve your fitness goals.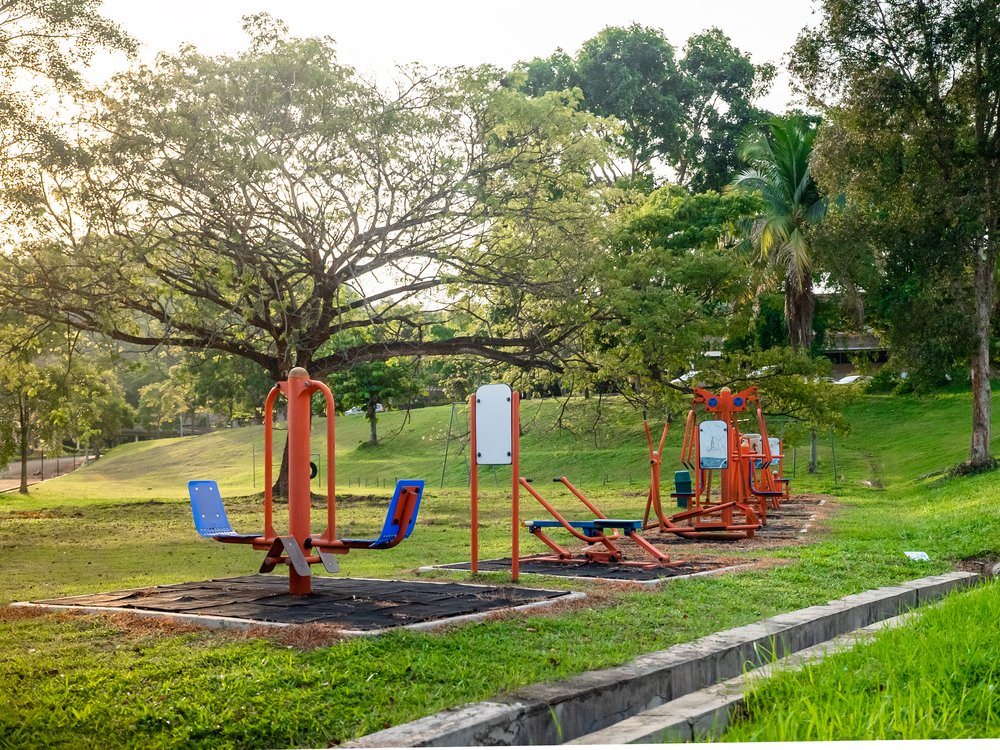 Outdoor Gym
Embrace the outdoors and work up a sweat at our outdoor gym. Set amidst lush greenery, our outdoor gym offers fitness enthusiasts a unique opportunity to exercise in a refreshing and natural environment.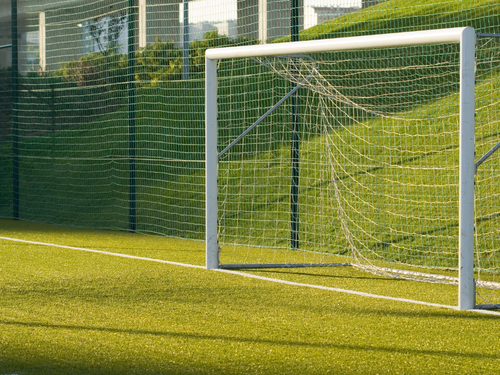 Football Field
Unleash your passion for the beautiful game on our football field. Whether it's a casual kickabout with friends or competitive matches, this facility offers a conducive environment for honing your skills and fostering teamwork.
Student Care
The Student Care Unit's primary function is to engage students beyond the confines of the classrooms in non-academic areas. The well-being of students is a primary focus of the Student Care Unit. Students are rest assured that strictest confidentiality is maintained. All students are welcome to visit the Student Care Unit located on the ground floor of the Resource Center. 
Assistance can also be sought by contacting [email protected]
Personal Counselling
Nilai University has a dedicated Counselling Unit to help maintain the mental and emotional well-being of its students. Strictest confidentiality is always observed whether it be personal or group counselling.

Academic counselling support
There are times that you feel lost or unsure about your academics. Let us help you with your academic goals and achieve academic success.

Career guidance
Unsure of what to do upon graduation? Explore career path and get advice based on your personal strength and interest from our trained counsellors.

Mental Health
It's okay for you to take a break for a while because your mental health should be prioritized. Let's strengthen our mental health together!

Peer counselling support
Let our relatable, compassionate guide be your support. This approachable network is impartial, emphatic and non-judgmental
Meet Our Counselor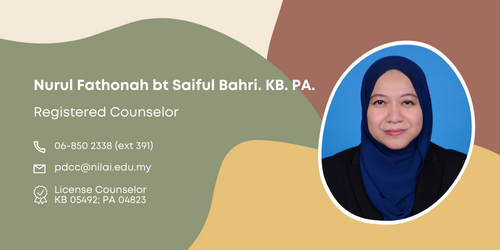 Safety & Security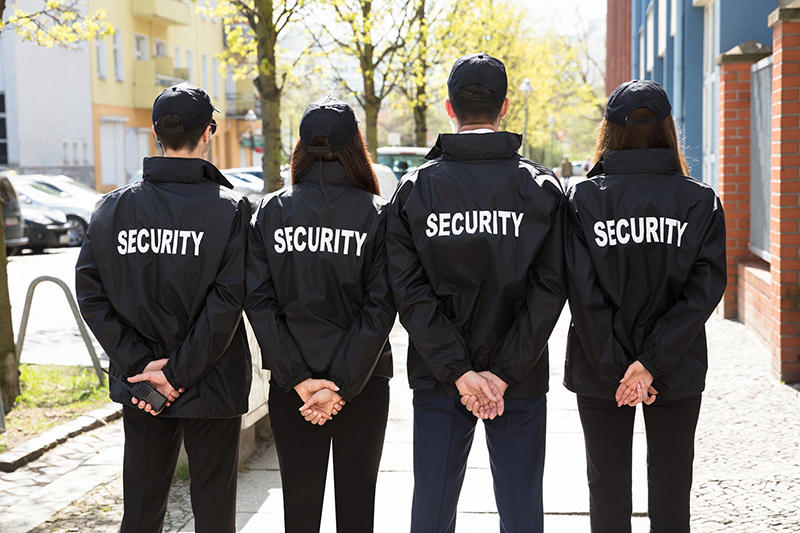 Nilai University's in-house Security department is a disciplined and highly-trained collective with the responsibility to safeguard students; well-being on campus. To achieve this, we
 
| | |
| --- | --- |
| | Provide a safe and secure environment for students to study, live, enjoy extra-curricular activities. |
| | Practice the philosophy of community-oriented policing to provide a safe haven for students at all times. |

For 24 hours safety and security services, please call 06 850 1569