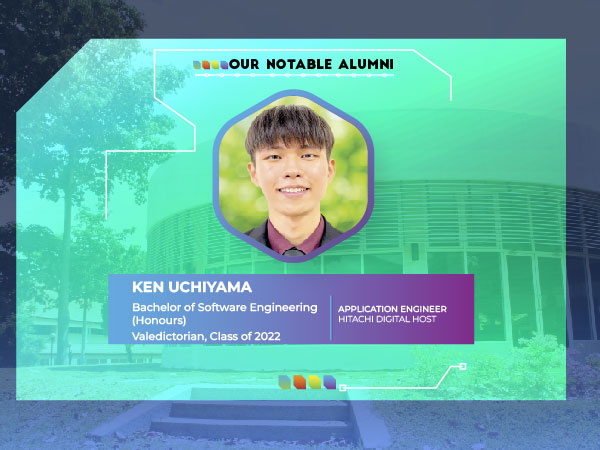 Ken achieved this prestigious title through his exceptional performance in the Bachelor of Software Engineering (Honours) programme. Now, he is the Application Engineer at Hitachi Digital Host, where he continues to excel.
University is not only a place of learning for Ken, but also a platform for emotional exploration and embracing responsibilities. Parallel to Nilai University's aim for multicultural awareness and inclusivity, allowing all students to thrive in a diverse world.
Ken's journey as Valedictorian inspires fellow students, and highlights the transformative power of a reputable higher education. Feeling inspired? Join our Computing programme for July intake!