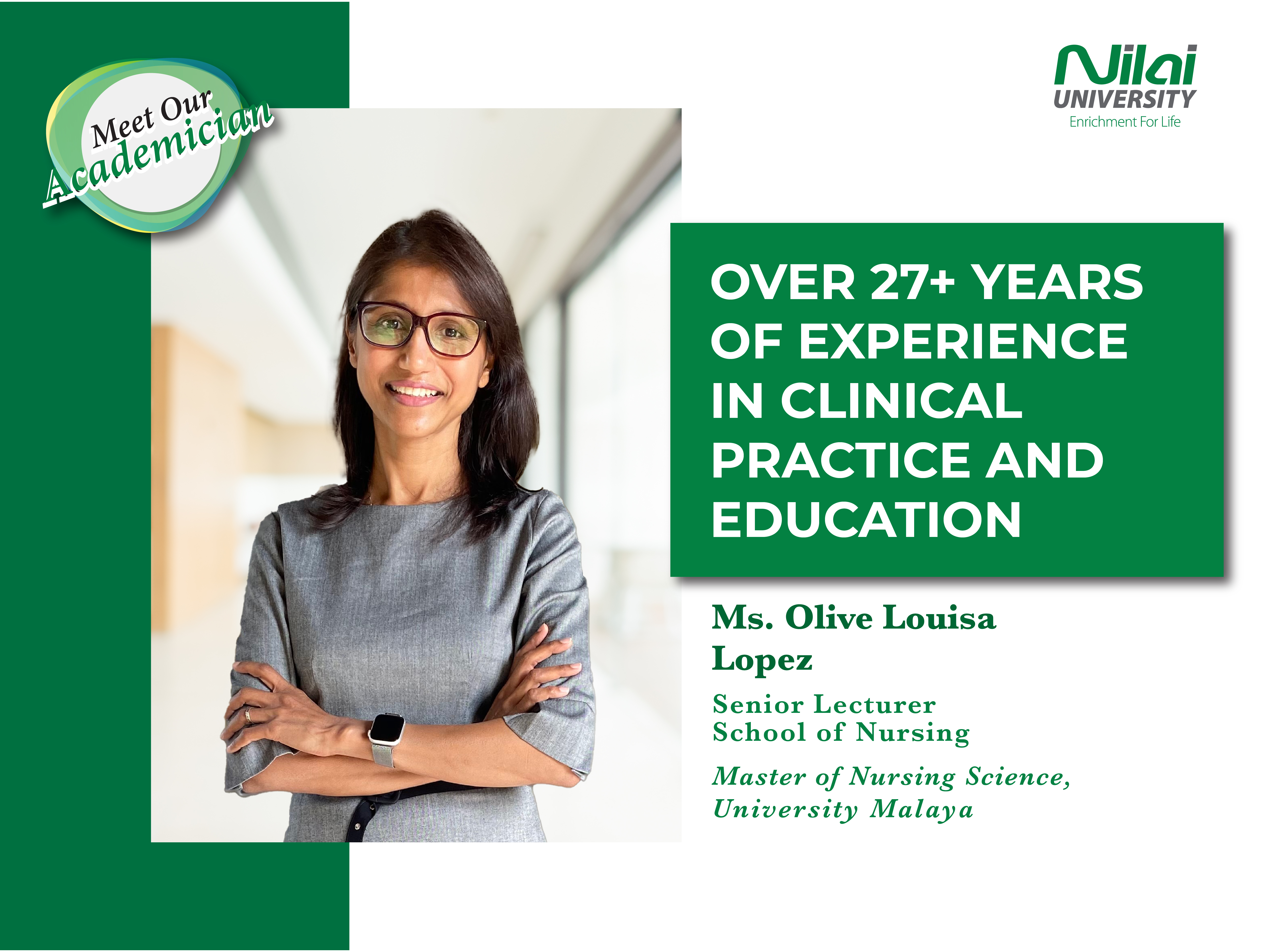 Meet our lecturer, Ms. Olive Louisa Lopez, she completed her Diploma in Nursing at Tun Tan Cheng Lock, College of Nursing, her Bachelor of Health Science (Nursing) from Victoria University of Technology, Melbourne, her Master in Nursing Science from University Malaya and her Post Graduate Certificate in Higher Education Teaching from Nilai University.

Ms. Olive has worked as a registered nurse both locally and abroad. With 27+ years of combined experience in clinical practice and education, she brings her knowledge, skills and enthusiasm into the classroom.

Be ready as she teaches, guides, mentors and facilitates your journey to be a nurse! Application for sponsorship opens now, join us and begin your class this July!