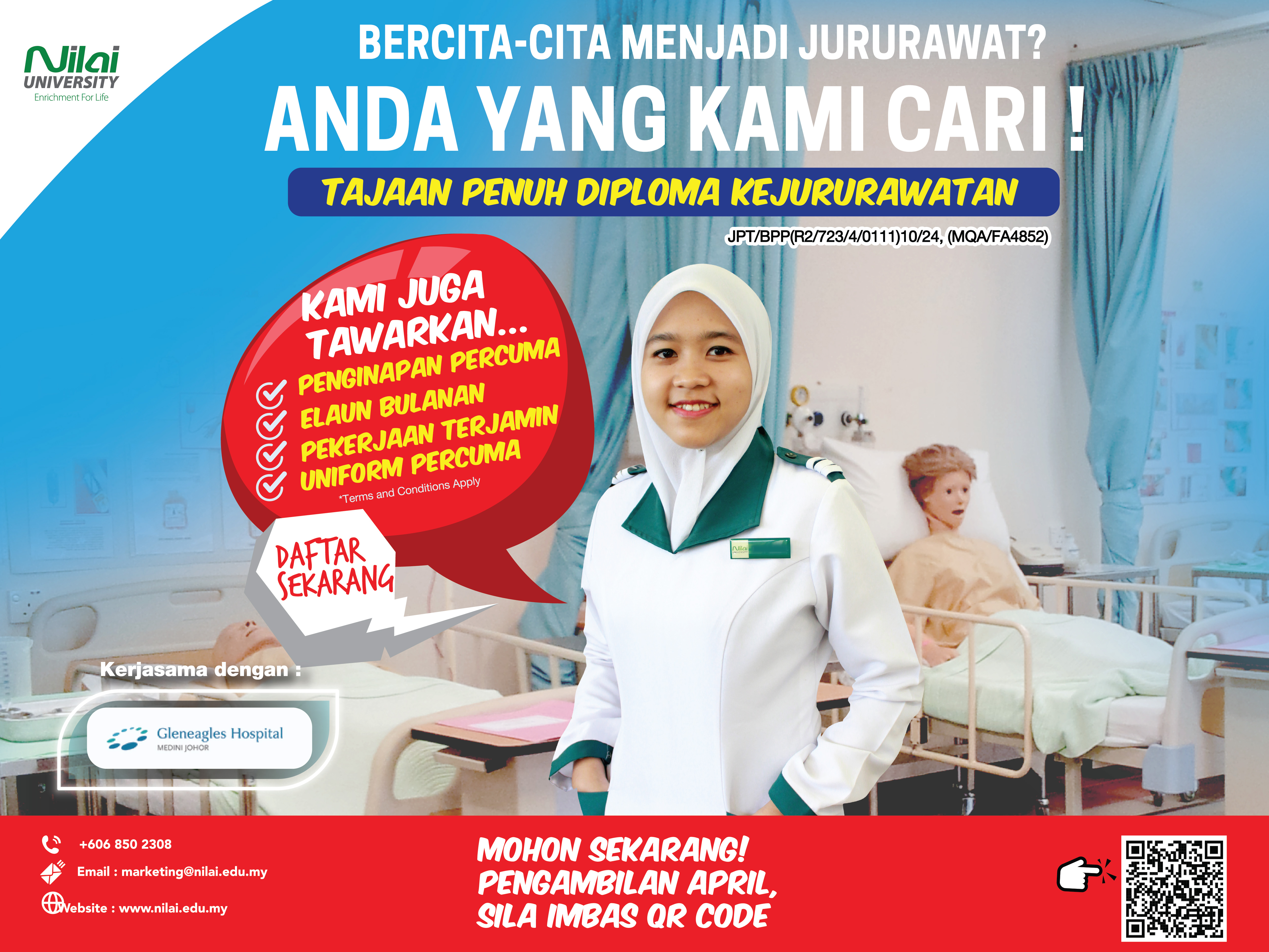 Seeking a fully funded nursing scholarship from Gleneagles?
Only at Nilai University, your dream of being a scholar nursing student can become a reality! Intake is in limited slots, don't miss your dream education with our proud sponsor Gleneagles Hospital.
Supporting our next generation of nurses, contact us at 06-850 2308 for more information.