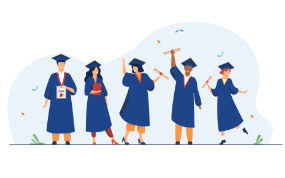 From us to you
Your dream to study at a high quality, certified university can now become a reality. With Nilai Care, Nilai University provides all local students regardless of your place of residence waivers and discounts at various stage of studies, and even accommodation rental at a special price. Let our youth learn valuable soft skills and knowledge with a peace of mind - a gift from us to the community. 

Exclusive for all students
To local students from all states as a way for Nilai University to give back to the community.

Up to 30% Off
Diploma to enjoy up to 30% tuition fee waiver, while Degree studies get up to 20% off.

Second home near home
Enjoy monthly accommodation rental at only RM100 so you can be not too far from home yet learn to be independent.

Fuss-free requirement
All you need to do is fulfill minimum attendance requirement to be eligible for the following semester.
Scholarships & Financial Aid
The goal of education is the same as the goal of life - to help students grow into intellectually and emotionally matured individuals. Parents are looking for an institution that can give their child academic excellence and at the same time, want their child to enjoy the learning experience. These two goals need not be achieved at the expense of the other because at Nilai University, learning and joy come together. We call this approach, Enrichment for Life (EFL), a philosophy that has been practised for more than a decade at Nilai University. Every child has his or her own qualities and the objective of EFL is to build on this strength to spur this young adult into an individual who is professionally competent as well as socially confident.