Master of Business Administration (Banking & Finance)
JPT/BPP(R2/340/7/0504)04/25, (MQA/A11030)

Total Tuition Fee
RM 25,200.00

Duration of Study
Full time: 1 years / Part time: 2 years

Intake Period
JANUARY / MAY / JULY / OCTOBER
Introduction
This MBA develops a working knowledge of the key concepts involved in the managing of banks and financial services firms. You will also get to learn about the evolution of money and the capital market as well as gain the ability to analyse the operations of banks and other financial services firms. You will be required to write a project paper on current issues on banking and / or finance. Lessons on developing plans for the implementation of strategies across a wide range of business domains will also be part of the syllabus. You will learn skills to communicate in a managerial role, including presentation of analysis, justification of recommended actions, and messages intended to affect the perception of others. This programme is accredited by the Malaysian Qualifications Agency.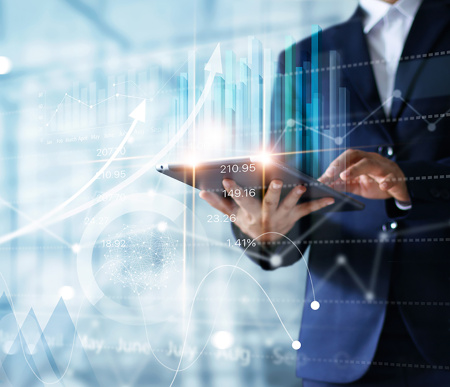 Master of Business Administration (Banking & Finance)
Entry Requirements
A Bachelor's Degree (Level 6, MQF) in a related field with a minimum CGPA of 2.50 or equivalent as accepted by the university's Senate; or
A Bachelor's Degree (Level 6, MQF) in the field or related fields with a minimum CGPA of 2.00 and not meeting CGPA of 2.50 can be accepted subject to a rigorous internal assessment;
A Bachelor's Degree (Level 6, MQF) in non- related field with a minimum CGPA of 2.00 and without relevant working experience, subject to a passing pre-requisite courses
English Language Requirements (for international student)*
| | |
| --- | --- |
| IELTS | 6.0 |
| TOEFL | 550 (PBT) / 79 (iBT) |
| Pearson | 50 |
| MUET | 4 |

Admission to Master of Business Administration programmes by Coursework through APEL.

Accreditation of Prior Experiential Learning (APEL)
Provides an 'alternative' entry method for those who do not possess the requisite formal qualification to further their education to a higher level.
To qualify to be assessed by APEL, you must be a Malaysian citizen of at least 30 years of age and possess at least STPM / A-level / Diploma / Equivalent qualification with relevant work experience.
You can apply to Malaysian Qualifications Agency (MQA) for accreditation of your prior experiential learning (APEL). More details can be found at: http://www.mqa.gov.my/apel/
Programme Module
BASIC COURSES
BA4401 Financial Management
BA4408 Managerial Accounting
BM4401 Organisational Management
BM4402 Operations Management
BM4403 Marketing Management
BM4404 Managerial Economics
BM4405 Ethics And Business Law
BM4406 Research Methodology
BM4407 Strategic Management
BM4401 Organisational Management
EB4401 Statistics and Decision Analysis
ADVANCED COURSES
BA4403 Investments
BA4404 Corporate Finance
BA4405 Banking and Development
PROJECT PAPER
BA4407 Project Paper
Pre-requisites : Completion of 80% of the core modules of the programme
Programme Educational Objective (PEO)
Upon completion of the programme, graduates will be able to:
PEO 1
establish themselves as effective professionals by solving real banking and finance related problems with attention to team work, effective communication, critical thinking and problem solving skills;
PEO 2
apply professional skills that prepare them for immediate employment and for life-long learning in advanced areas of management and related fields; and
PEO 3
demonstrates their ability to conduct research to solve organizational problems using the acquired skills and competencies.
Programme Learning Outcomes (PLO)
Upon completion of the programme, graduates will be able to:
PLO 1
critically analyse and evaluate concepts and theories of finance;
PLO 2
apply concepts and theories for decision-making in solving complex financial problems;
PLO 3
conduct research with minimal supervision and adhere to legal, ethical and professional practices;
PLO 4
demonstrate managerial and leadership qualities by communicating and working effectively; and
PLO 5
generate solutions using advanced financial analytical tools and skills;
PLO 6
apply the skills and principles of lifelong learning in their academic and career advancement;
PLO 7
evaluate contemporary financial issues and challenges.
Scholarship
Nilai University offers scholarships for students from various backgrounds, with the goal of helping students grow to be well-rounded and ambitious individuals and allowing them to reach their goals through quality education. We achieve this by combining academic excellence with a growth mindset for life-long learning.